---
Potomac Podiatry Group PLLC
14010 Smoketown Rd., Suite 103
Woodbridge, VA 22192
Phone: (703) 583-5959
Fax: (703) 583-5995
Office Hours
| | |
| --- | --- |
| Monday: | 08:30 am - 05:00 pm |
| Tuesday: | 08:30 am - 05:00 pm |
| Wednesday: | 08:30 am - 05:00 pm |
| Thursday: | 08:30 am - 05:00 pm |
| Friday: | 08:00 am - 02:00 pm |
| Saturday: | Select Saturdays 8:30 am - 12:30 pm |
| Sunday: | Closed |
---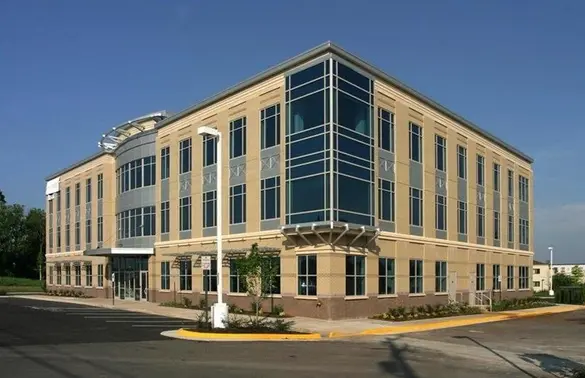 Chantilly Office
Chantilly Foot & Ankle Center
3914 Centreville Road, Suite 200
Chantilly, VA 20151
Phone: (703) 490-5599
Fax: (703) 583-5995
Office Hours
| | |
| --- | --- |
| Monday: | 08:30 am - 05:00 pm |
| Tuesday: | 08:30 am - 05:00 pm |
| Wednesday: | 08:30 am - 05:00 pm |
| Thursday: | 08:30 am - 05:00 pm |
| Friday: | 09:00 am - 01:00 pm |
| Saturday: | Select Saturdays 8:30 am - 12:30 pm |
| Sunday: | Closed |
Crofton Foot & Ankle
1657 Crofton Blvd., Suite 201
Crofton, MD 21114
Phone: (410) 721-4505
Fax: (410) 721-2394
Crofton Foot & Ankle Center website
Office Hours
Monday: 8:30am - 5:00pm
Tuesday: 8:30am - 5:00pm
Wednesday: 8:30am - 5:00pm
Thursday: 8:30am - 5:00pm
Friday: 9:00am - 2:00pm
Saturday: Closed
Sunday: Closed
---

Sterling Office
Loudoun Foot & Ankle Center
46440 Benedict Dr, Suite 209
Sterling, VA 20164
Phone: (703) 444-9555
Fax: (703) 444-1190
Loudoun Foot & Ankle Center website
Office Hours
Monday: 8:30am - 5:00pm
Tuesday: 8:30am - 5:00pm
Wednesday: 8:30am - 5:00pm
Thursday: 8:30am - 5:00pm
Friday: 8:30am - 5:00pm
Saturday: Closed
Sunday: Closed
---
White Plains Office
Family Foot Care Center
4475 Regency Place, Suite 204
White Plains, MD 20695
Phone: (301) 645-1406
Family Foot Care Center website
Office Hours
Monday: 8:30am - 5:00pm
Tuesday: 8:30am - 5:00pm
Wednesday: 8:30am - 5:00pm
Thursday: 8:30am - 5:00pm
Friday: 8:30am - 5:00pm
Saturday: Closed
Sunday: Closed
---
Annapolis Foot and Ankle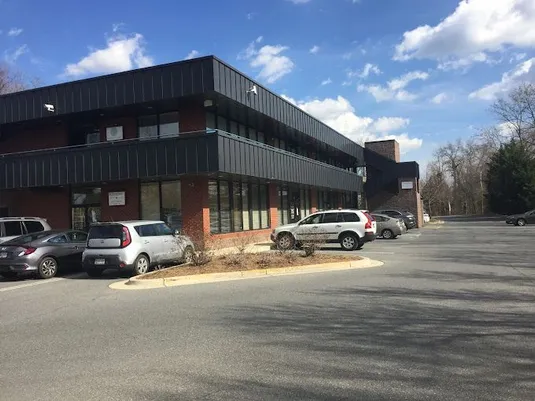 Annapolis Office
43 Old Solomons Island Rd
Annapolis, MD 21401
Phone: (410) 263-3100
Annapolis Foot and Ankle website
Office Hours
Monday: 8:00am - 4:30pm
Tuesday: 8:00am - 4:30pm
Wednesday: 8:00am - 4:30pm
Thursday: 8:00am - 12:00pm
Friday: 8:00am - 4:30pm
Saturday: Closed
Sunday: Closed
---
Directions to our Woodbridge Location
We are located at 14010 Smoketown Road, Suite 103, Woodbridge VA.
Directions to our Chantilly Location
We are located across from the Sully Plaza Shopping Center near the corner of Route 50 and Centreville Road in the Chantilly Professional Building. Our office is located on the second floor in suite 200.
Facility
We are proud to provide a clean and friendly facilities for the highest quality foot care available. It is one of our top priorities to protect the well-being of our valued patients.
Appointments
If you would like to make an appointment, please contact our office by phone or email. Same day appointments are available for emergency needs.
Financial
We will be more than happy to submit all insurance forms for you and help you recover the most from your benefits. We will do everything we can to help you afford the treatment you need and want. Forms of payment accepted by the office are check, cash, or any major credit card.
Cancellation
If you are unable to keep an appointment, we ask that you kindly provide us with at least 24 hours notice. We ask for this advance notice so that we can offer this appointment to another patient.
We would like to take this opportunity to thank you for choosing the Potomac Podiatry Group for your foot care.